SpeedNet™ Cell Edge Gateway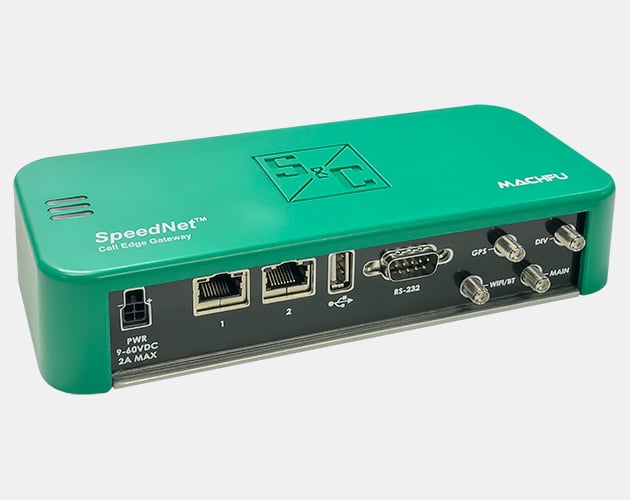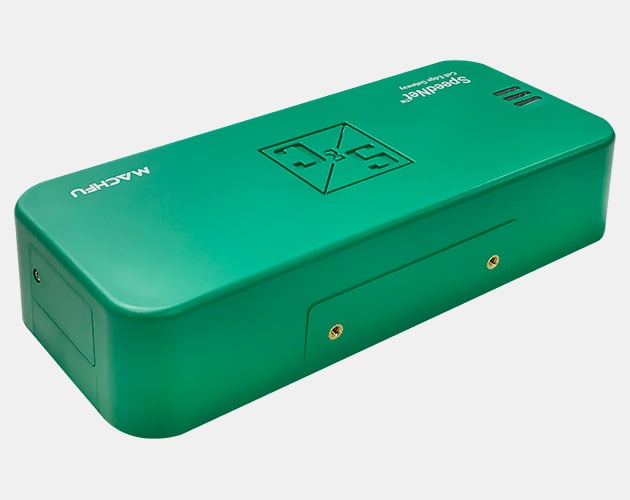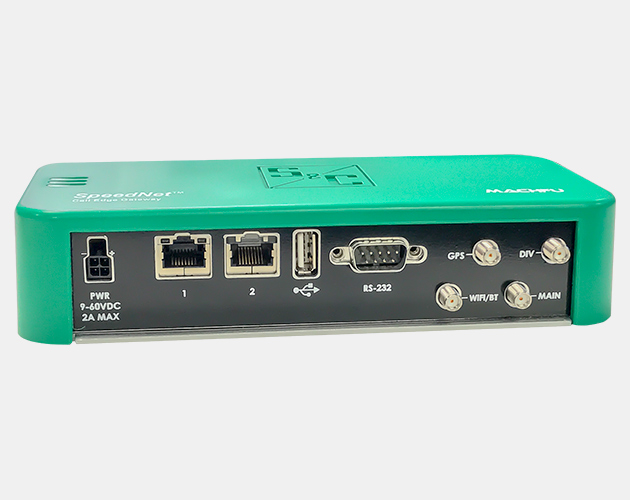 SpeedNet™ Cell Edge Gateway
High-speed cellular modem connectivity for automation devices
IP-based cellular gateway with high data rates to enable monitoring and control applications.
Back to Top
Distribution Automation networks using Rapid Self-Healing are designed to ensure low-latency, reliable communications. Many utilities leverage these networks for secondary uses such as SCADA and monitoring applications. The abundance of data available from devices on the grid enables effective analytics. However, backhauling large volumes of data over your distribution automation network could compromise self-healing during an outage.
Data-intensive applications are better managed by an alternative network. Cellular networks already in your service area provide a cost-effective opportunity for utilities to monitor and control grid devices, without overburdening their distribution automation Field Area Network. The SpeedNet Cell Edge Gateway provides a flexible way for new and legacy devices to securely leverage a cellular network.
Connectivity for SCADA and IntelliTeam® FMS Feeder Management System
Utilities without a private wireless network can use the SpeedNet Cell Edge Gateway as their primary network for SCADA and/or IntelliTeam FMS connectivity.
Connectivity for monitoring and control
When used in conjunction with a private Field Area Network, the SpeedNet Cell Edge Gateway allows the IntelliTeam FMS Feeder Management System and other applications such as IntelliLink to use a secure, high-speed cellular path.
Extend connectivity to remote devices
The SpeedNet Cell Edge Gateway also provides flexibility to expand connectivity to remote devices outside the coverage area of existing utility Field Area Networks. By adding communication to devices, you enable monitoring and control functions. The SpeedNet Cell Edge Gateway can be deployed in many unique cases to provide connectivity where there was none.
Robust security
A portfolio of granular multi-dimensional security features for network connectivity, users, devices, and applications, including a rich cryptology and a suite of encryption algorithms.


Support for IP devices
The SpeedNet Cell Edge Gateway has two Ethernet ports, providing connectivity for IP devices.


Advanced networking
VLAN, VPNs, a dynamic firewall and routing, and tunneling to enable connecting to existing grid applications.


Certifications
The SpeedNet Cell Edge Gateway is certified by the Federal Communications Commission (FCC) for use in the U.S. and by Industry Canada (IC) for use in Canada. (The SpeedNet Cell Edge Gateway can operate on the Verizon and AT&T cellular networks in the U.S. and on the Rogers network in Canada.)